Welcome to Cattery DK Safkan Kedi's
Safkan Kedi's is a small Danish cattery that breed Turkish Van cats.
Safkan Kedi's is with JYRAK, Denmark an approved cattery. For more information about our cattery visit DK Safkan Kedi's on your left site.
THE ENGLISH SECTION IS NOT FULLFINISHED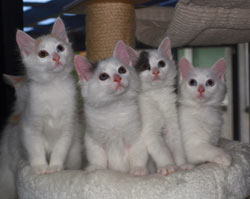 Kittens
All kittens from our latest litter have now found new homes.
We expect kittens again in autumn/winther 1003

To get more information of the kittens click on Kittens available.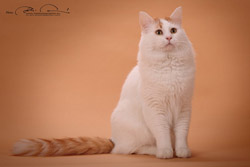 Studboy:
We have our own studboy.
SC-Safkan Kedis Zeus who was born in our house have had great succes at catshows around Europe.
He has been at shows since he was a very little kitten. He has been nominated at more than half of the shows he had attend to.
He is a fantastic and friendly cat who loves to speak with his humans.
His father is EC-Little Tim Van Kedi vom Glasbach, and his mother is Soyadi's Anamur.