Home » Breeds
Breeds
Here you can find some informations of the pedigree cats that we have chosen to have in our cattery.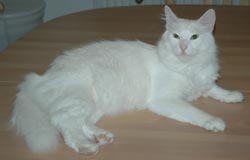 We have a single Turkish Angora in our home. We chose him simply because our young turkish van kitten needed some compagny, and at that time we had not really any knowledge about the turkish angoa, but saw one in the near by that was available.
The Turkish Angora is a completely other breed than the Turkish Van, and we have chosen not to work futher with the Turkish Anogra besides the fact that we are happy for our angora pet.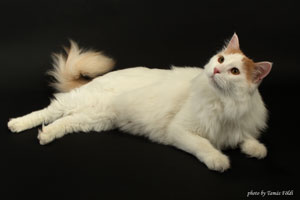 We fall in love with the breed Turkish Van immidiately after seeing a photo of this beautiful cat in a book.
We have never regret that choise we made back then and we do think the Turkish Van cat is a very interesting breed and so beautiful.
The Turkish Van cats has a unique temperament which make them in a position to learn tricks, and they have a special relationship with their humans. They like children and is very social in the home.
Click here to go to the top of the site